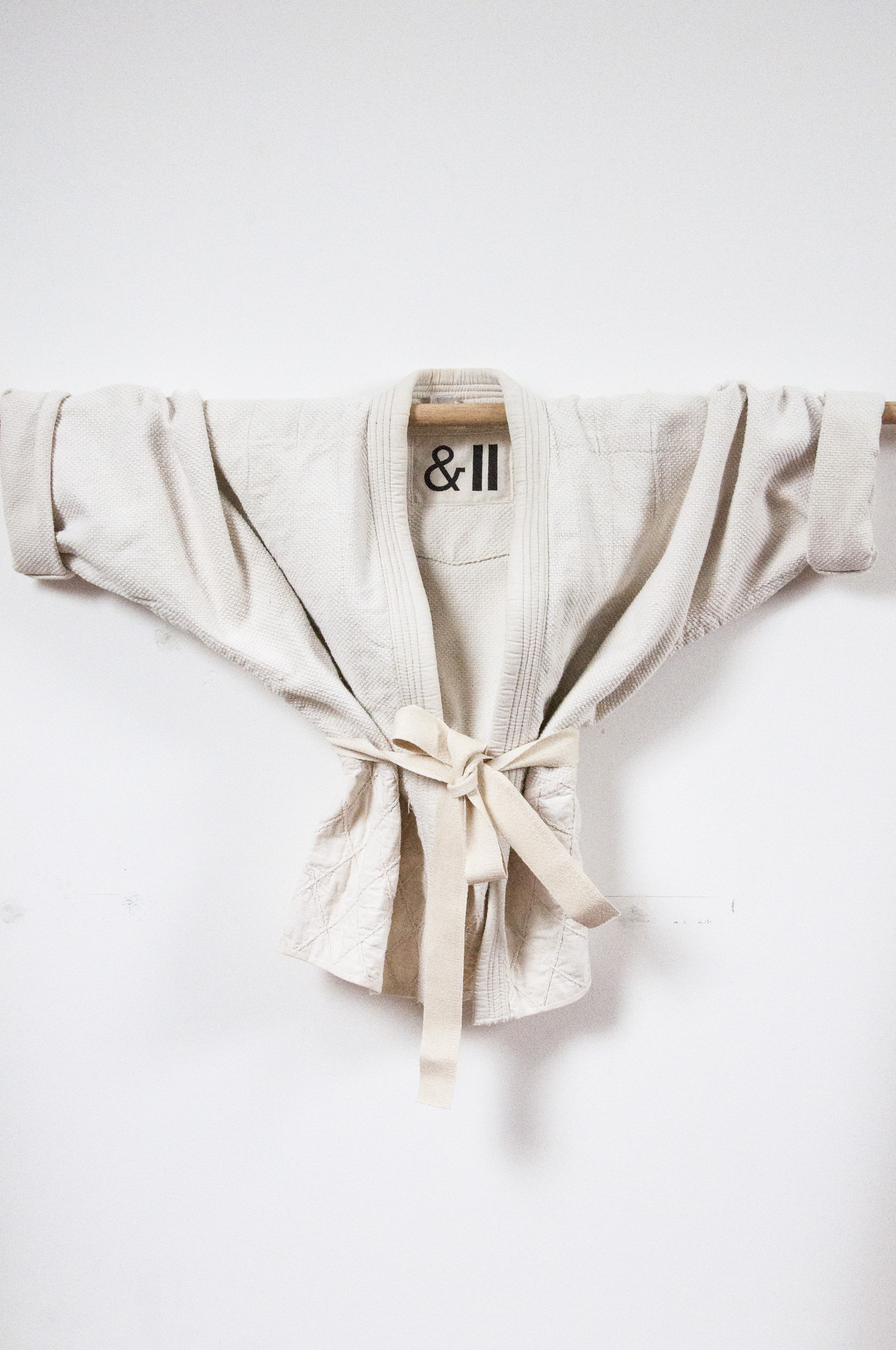 &II PIECES: 'I used to be a uwagi before we met'
'I used to be a uwagi before we met'
A Uwagi is a jacket worn with Judo sports.
I adjusted the Uwagi to a more comfortable length and added hand sttched details onto it.
The Original green belt is replaced for a tonal off white colour.
Andpause details are attached at the inside of the jacket.
The founder of judo wearing a Uwagi – Image source: Pinterest
With the images below we show you how we made the original bisht into the gorgeous jacket is is now.
Ingredients used while altering the bisht:
– &II labelling (printed by hand)
– Sewing machine
– Heavy matching yarn
– Scissors
Thanks for reading! – Renee.