'Slow down, and take a pause'.
Nothing to do moments… These moments are more and more important in our busy and fast living lives.
By a short break or pause you allow yourself to have a moment to get filled with creative thoughts, or great ideas.
This is the main idea behind andpause.
The Beginning
Andpause is established in 2013 as a weblog.
My first intention of this weblog was sharing my diy projects and ideas,
inspire my readers with fashion trends, expositions and home decor. (lifestyle)
After changing between jobs i used my website as a portfolio site and living resume.
Now my vision is to share my love for DIY,
vintage and fashion with my customers.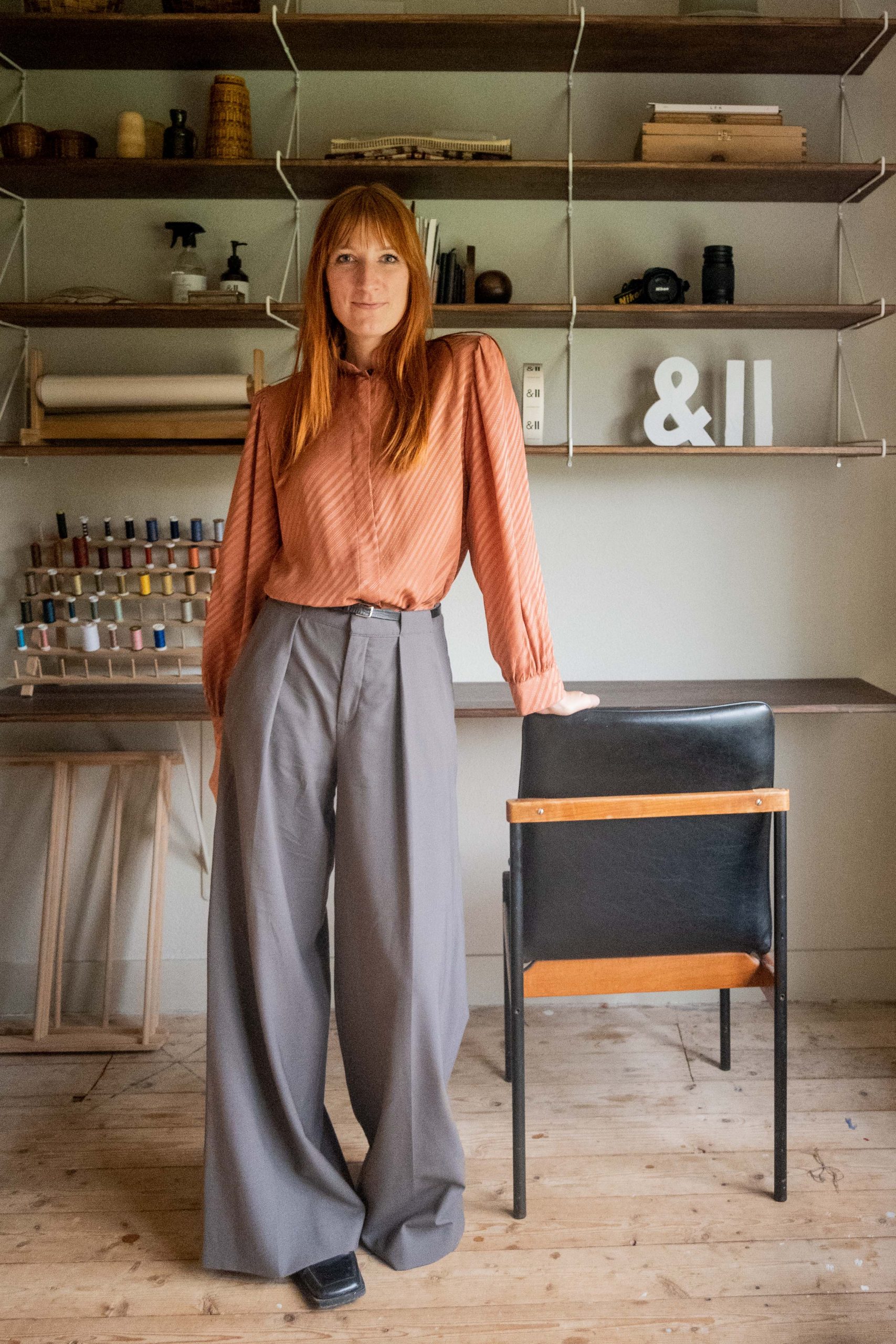 'Doing what you like is freedom, Liking what you do is Happiness'.
Always fascinated by pieces from the past.
Since my childhood the attic of my grandma's
been the most interesting place of her home.
What is the story behind this dress? When did you wear it?
May i try it on?
I get surprised by vintage pieces because i have never seen it before,
the workmanship is special as well as the styling and design.
workmanship and manufacturing is totally different
than I used to see in my daily life as a (fashion) retail designer.
Fashion is repeating itself, that's a fact.
I think it's more interesting to see or wear 'the original'
from these trends and pieces.
Fast fashion vs Vintage

The clothing industry is overloaded with fast fashion.
Cheap quality's with mega quantities, reaching customers to be worn for a few times.
This is disappointing.
I think clothing should be made with high quality standards,
natural/ recycled materials and & the correct amount of attention.
in its broadest sense.
'Invest in clothing with high quality and durable materials'.
Vintage stories:
Andpause provides you a selection of various pieces that provoke thought and creativity whether in its craftsmanship, worn patina, pattern, quality or colour. Each piece is appreciated for its unique character. All items are washed and/or repaired when necessary. Please read the wash and care page for detailed information with wash instructions for every fabric.
'Vintage story items
are more than just fashion,
they let you wear memories'.
' &II pieces are handmade items with their own (hi)story to tell '
The screenprinted labels will tell you the story.
'I used to be a … before we met'.
'All items from the andpause pieces collection originally had a different form or function in it's preloved life,
Renee altered those items into more wearable or different looking, unique pieces.
'All labels are screenprinted by hand'
Andpause company infographic