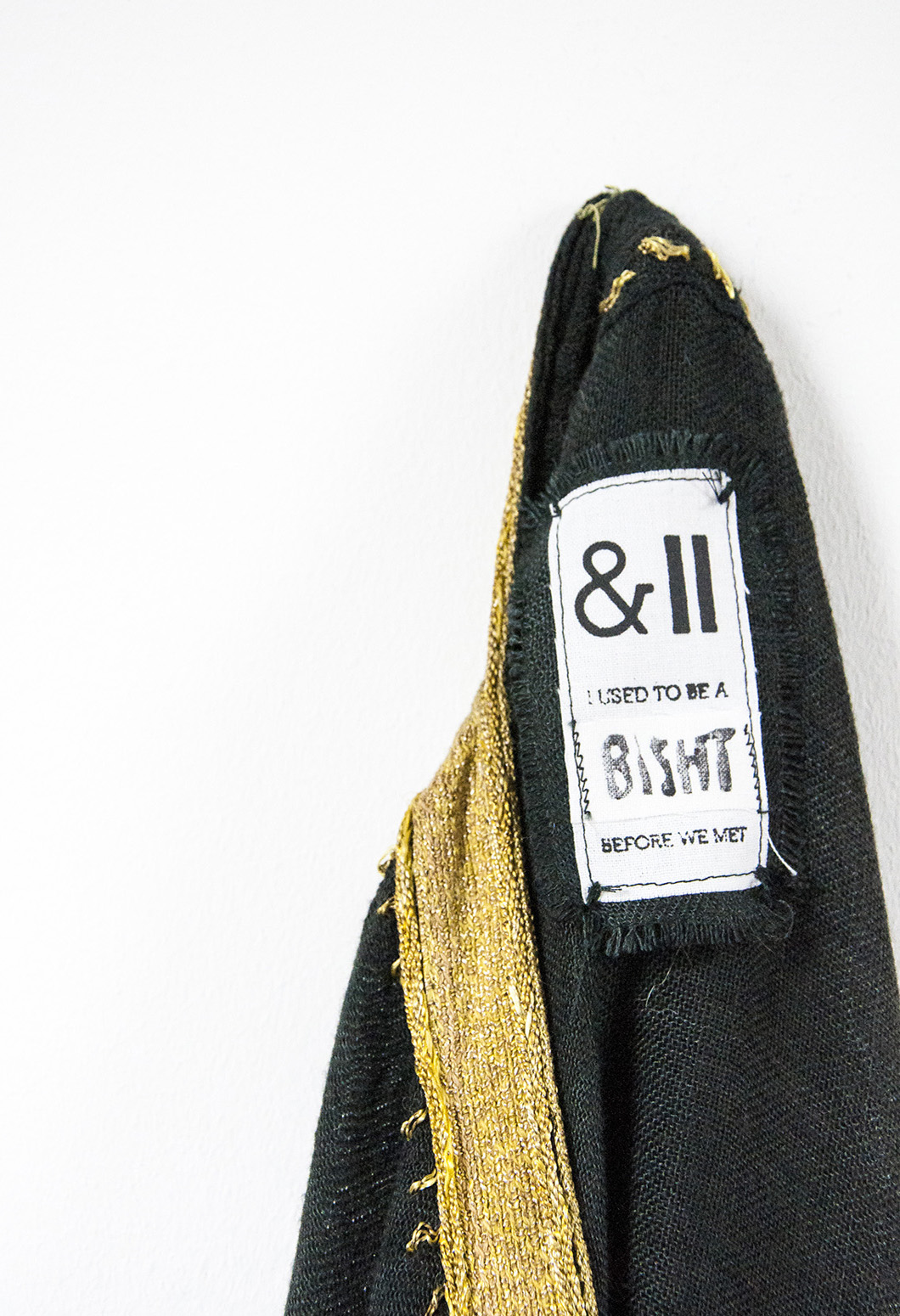 &II PIECES: 'I used to be a bisht before we met'
'I used to be a bisht before we met'
A Bisht is an overcoat for men worn with festive occasions.
I adjusted this vintage bisht (from origin long dark overcoat) Into a short jacket/kimono shaped top.
Looks gorgeous worn with a high waist denim or a classic 501 jean.
The nice golden details are kept original and handmade. Andpause labelling is attached at the inside of the jacket.
At the back side there is a nice repair detail visible and the garment is finished with a nice looking hand-frayed hem.
With the images below we show you how we made the original bisht into the gorgeous jacket is is now.
Ingredients used while altering the bisht:
– &II labelling (printed by hand)
– Sewing machine
– Matching yarn
– Scissors
How i and the bisht met.
stunning gold yarn details at the center front
black flowy and loose woven fabric
First i stitched a sleeve shape, and removed the extra fabric
I sewed french seams in the sideseam and underarm seam
the gold details stay original and beautiful because they already are
stitching for fray hemline

At the centerback there was a small hole. This is carefully repaired by hand
frayed hemline detail
handmade linoprint for the costmized bisht &II labelling
The &II labelling getting attached by hand






Thanks for reading! – Renee.