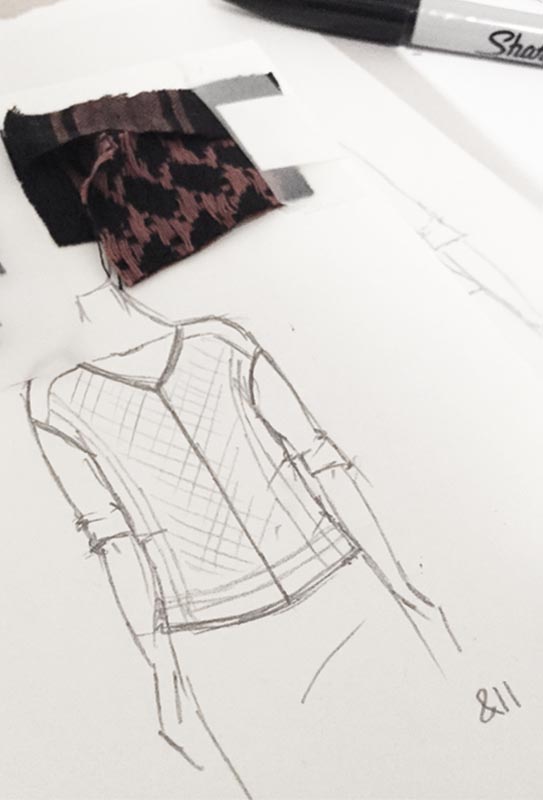 &II Scarf into top DIY
Ingredients:
Scarf
Single jersey in matching colour +/- o,5 Meter.
Scissors
Sewing machine
Necklabel
Step 1: Cut out the center front and center back patterns according to the scetch (see picture)
Step 2: Cut out the single jersey parts (sleeves and backyoke) & don't forget to cut a small border for the neckline finishing. I made this in jersey, for contrast binding.
Step 3: Now sew the center front seams + side seams & {iron}
Step 4: Sew the jersey parts onto the woven front and back. (sleeves and backyoke)
– Almost there! –
Step 5: Finish the hem & add labeling to personalize your new item! & youre {done}