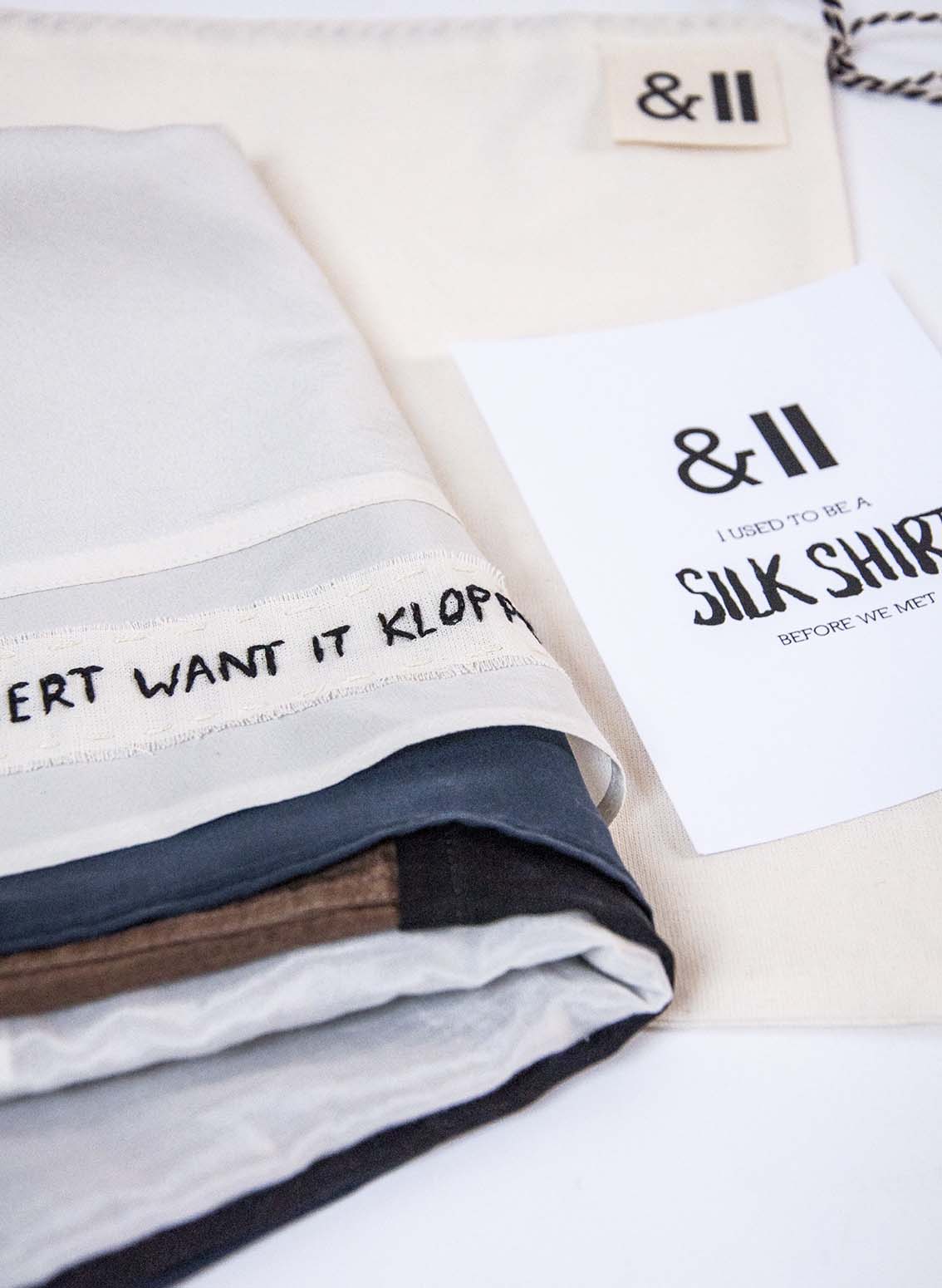 &II pieces: The mottainai scarf
I think this custom made project deserve some special attention.
Inspired by the sentence 'something old, something new, something borrowed, something blue' we decided to make a personalised scarf from vintage silk pieces.
Beautiful forgotten silk rescued from the gutter.
The shape of the original blouse was not so beautiful but the fabric is!
So I decided to make a pojagi technique inspired scarf from small pieces of silk.
By using the pojagi technique, both sides of the scarf will be attractive to look at.
first, start with some pojagi inspiration:
Pojagi is a korean seam finishing technique. Used for quilts, blankets and even garments. The pojagi seam is similar but different than the french seam. The seams have raw edges 'trapped' inside the seam. As a result, the seam is flat, thicker and more finished than a normal french seam.
with this in mind, I started cutting the silk pieces and arrange a nice colourcard suitable to the future owner of the scarf.
at the end I finished the scarf with a handembroided dutch/fries sentence.
Below a small peek behind the scenes:
Bewaren
Bewaren
Bewaren
Bewaren
Bewaren
Bewaren
Bewaren