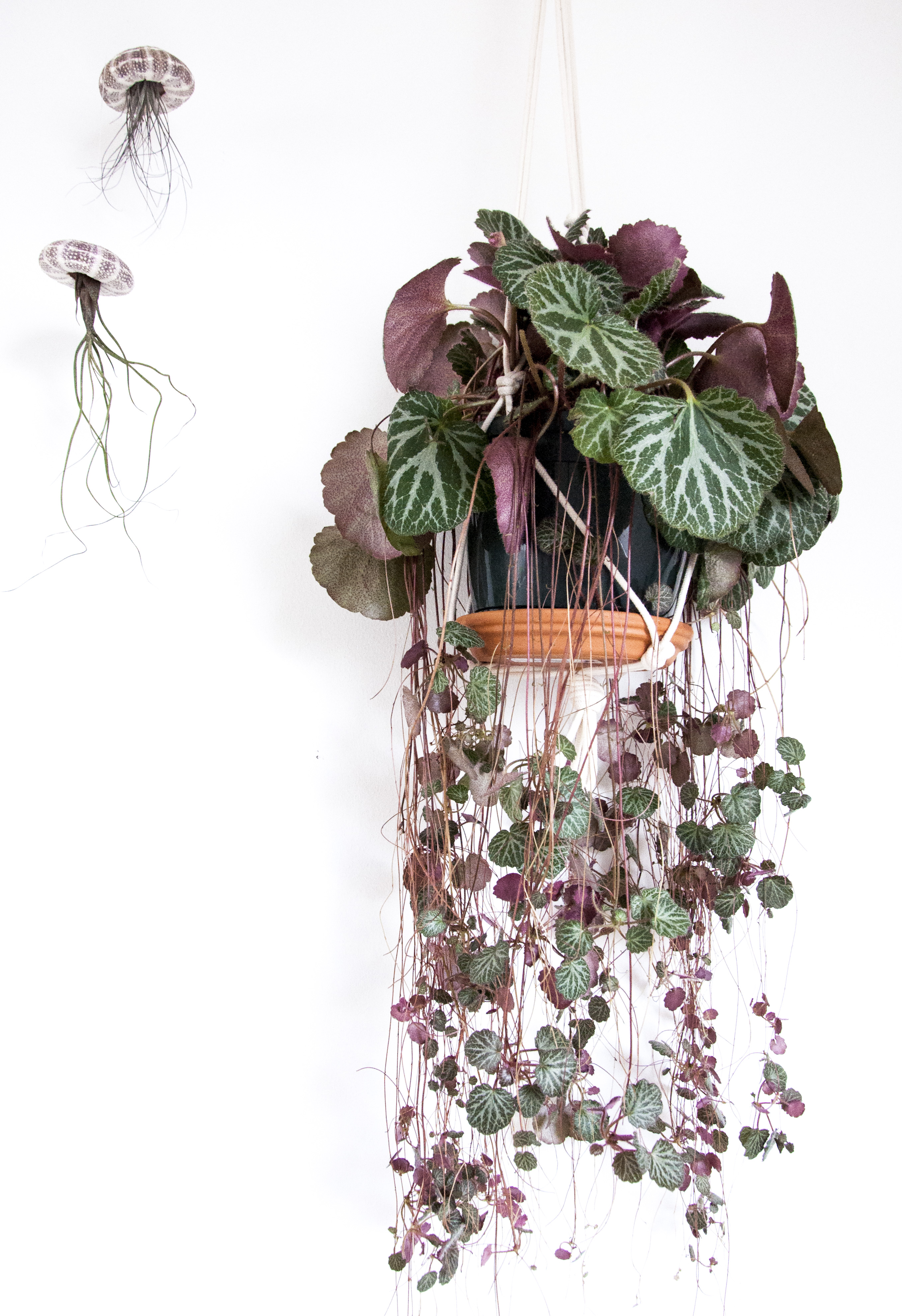 &II Interior DIY jellyfish airplants
A while ago i walked into these alien-jellyfishy plants hanging in a store. I didn't bring them with me, but back home i kept thinking about these weird animal looking plants. After some (short!) research i discover it are airplants. -they dont grow in the nature in the Netherlands. Then ordered the airplants and shells at www.luchtplantjes.nl and after receiving I made the weirdo plants myself.
Below i show you how to do this + the end result, I'm a bit in love with them!
Ingredients:
– Airplants from luchtplantjes.nl
– Shells for the 'body' of the jellyfish
– Nylon yarn
– Scissors